After months of development, the new website for Baemayr Realty Group has officially launched. Our new website will give clients a leading edge on the market via our bespoke IDX portal, easy access to premade filters, an easy and intuitive map system, market updates via our blog and automatic market statistic push notifications for a market of their choice.
IDX and searching for properties
IDX is the system that allows websites (such as ours) to accurately display MLS information for a given market. The MLS system for Austin and surrounding areas is ACTRIS (Austin Central Texas Realty Information Service) and our new website is directly connected through the backend to this system. What does that mean? It means our clients have access to real-time data and market information. More accurate than our competitors such as Zillow which allows 3rd party users to edit the information, our IDX system updates every 5 minutes and can only be edited by ACTRIS itself via a direct MLS input by the listing agent; meaning any information displayed on our new website is the most accurate, up to date and relevant information a client can access without going through a REALTOR®.
A few highlights of  our new IDX system…
1. Stay on top of market trends
2. Search the MLS without having to sift through inaccurate and outdated information on sites such as Zillow
3 Allow our agents to more quickly send clients potential listings
4. Allow our agents to more quickly see our clients interests and likes to have a competitive advantage on offers.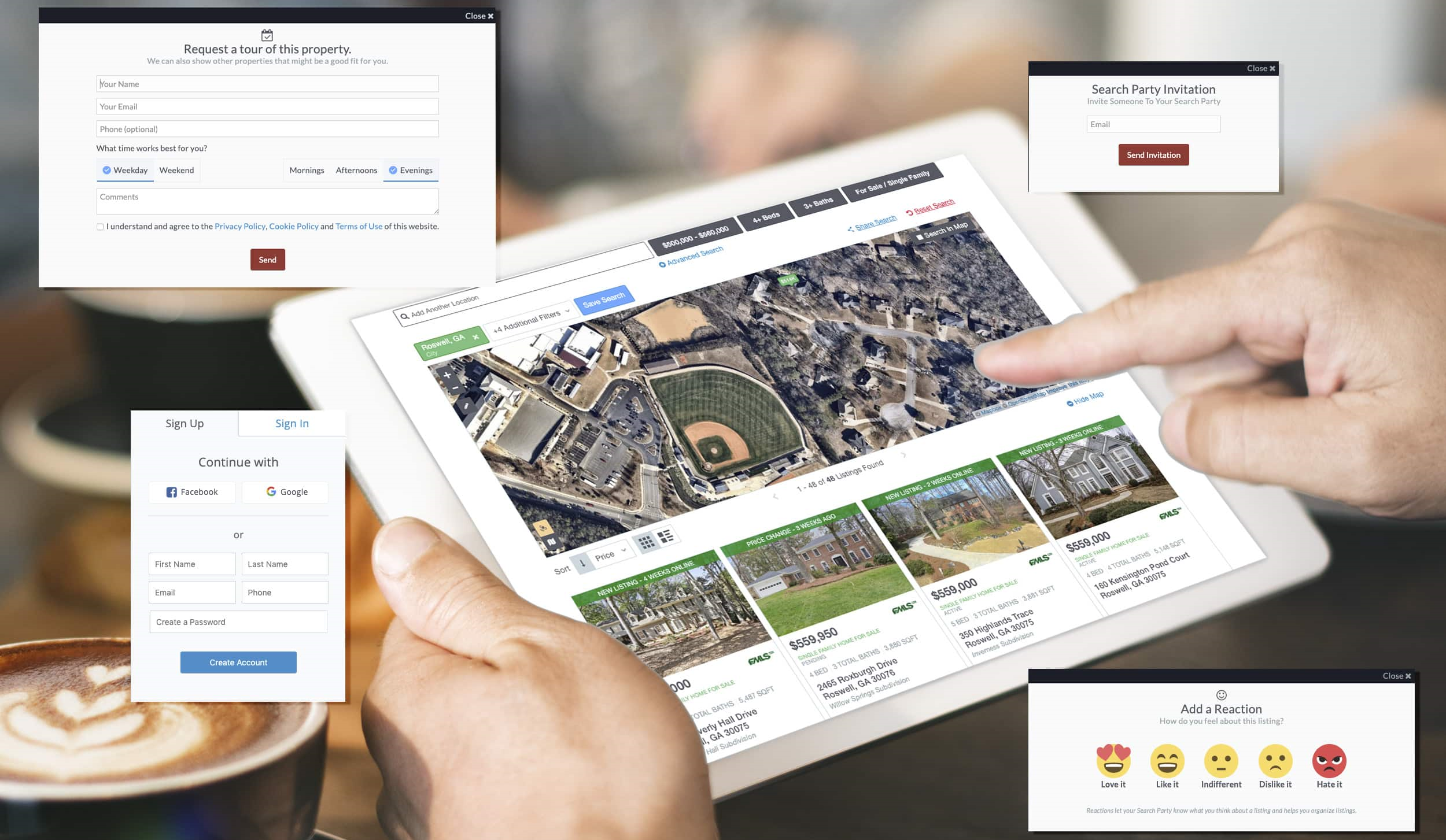 Our system allows for users to register, add family members to their search, and can have 1 on 1 private chats through our system with their family members to tag, favorite and even comment on properties in their own portal for their search party to see; something that is unique to our system. We even have emoji reactions!
Premade property searches
Looking for a condo downtown? Looking to buy in a particular neighborhood but don't want to deal with all the filters? Our new Explore Neighborhoods tool makes it easy. Select a neighborhood and instantly be brought to page that shows all active listings in just that neighborhood. Want to live in a particular condo building or want to know the market data in that building? Select that condo building and see everything that is on the market just in that building. In one click.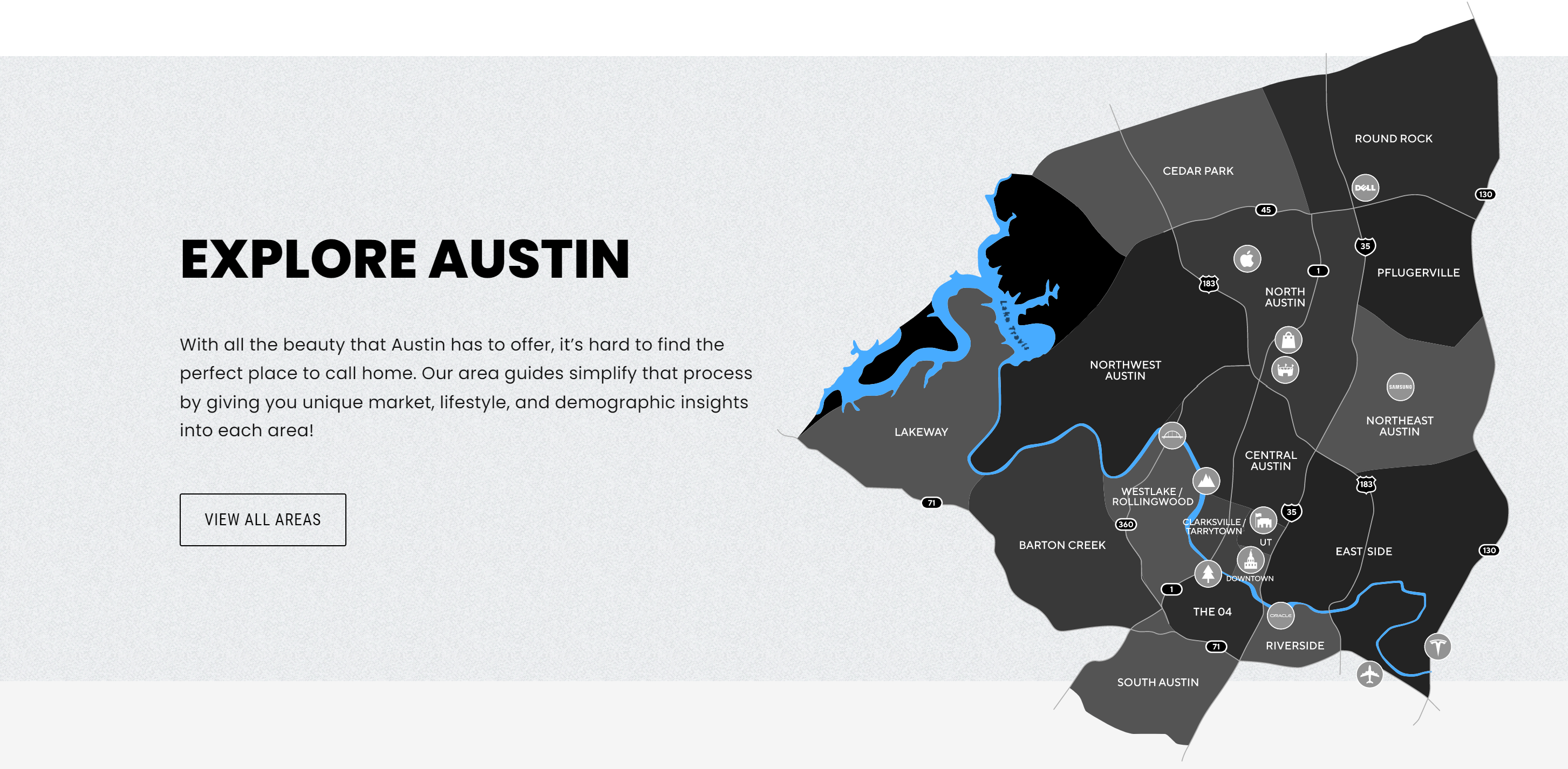 While clients browse properties, their REALTOR® will be updated in real-time to properties that they like or don't like, meaning before our clients even send the text asking to see a property, their REALTOR® already knows that they want to view it, and has likely already made the right phone calls and looked over the documents to help streamline both the viewing and offer process; giving our clients a leg up in a competitive market. Non-clients who use the site will still have access to the same tools as current clients, including the login portal, liking properties and sharing with family. If they later decide to work with a Baemayr REALTOR®, we will already have an idea of the types of properties they are interested in, which will help streamline the home buying process.
Auto-drip campaigns
Our custom auto-drip campaigns will allow our clients and site users to select an area via our neighborhood and condo selector, or draw their own custom outline on the map with custom filters, and have new listings that fit that criteria automatically emailed to them daily or instantly as they are listed, right to the clients or users inbox. Along with new listings, price reductions and pending notifications can be sent as well. No need to go to Zillow every day to see what's new on the market. Our custom auto-drips take care of that for our clients. If the website user is working with a Baemayr REALTOR®, their REALTOR® will see exactly what filters they have set up and what listings are being sent in order to have a jump on the market and our clients needs during their home search.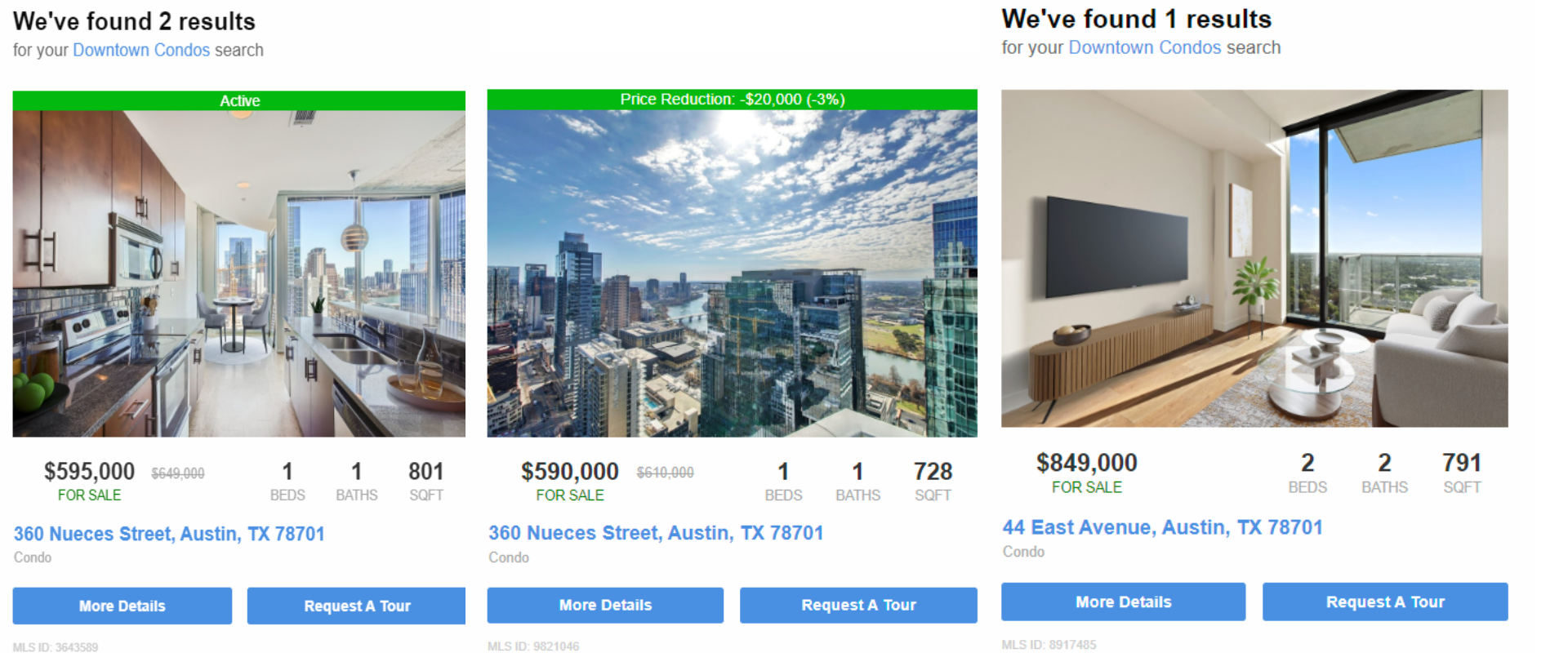 Perfect Home Finder
New to Austin? Don't know what neighborhoods to select? Don't want to go through the hassle of research, and don't want to be bugged by a REALTOR®? We have created a perfect tool for this. Called "Perfect Home Finder". A user just enters their home criteria on what they 're looking for, and their budget. with a few other tidbits of info, and BAM. They are automatically added to a drip campaign with homes that fit their criteria. This is not just a great tool for someone who doesn't know the Austin market or area, but also a great tool for someone just curious about homes in the Austin area, weather they want to buy or not! Our tools are open to anyone to use, and we encourage everyone to give our tools a try!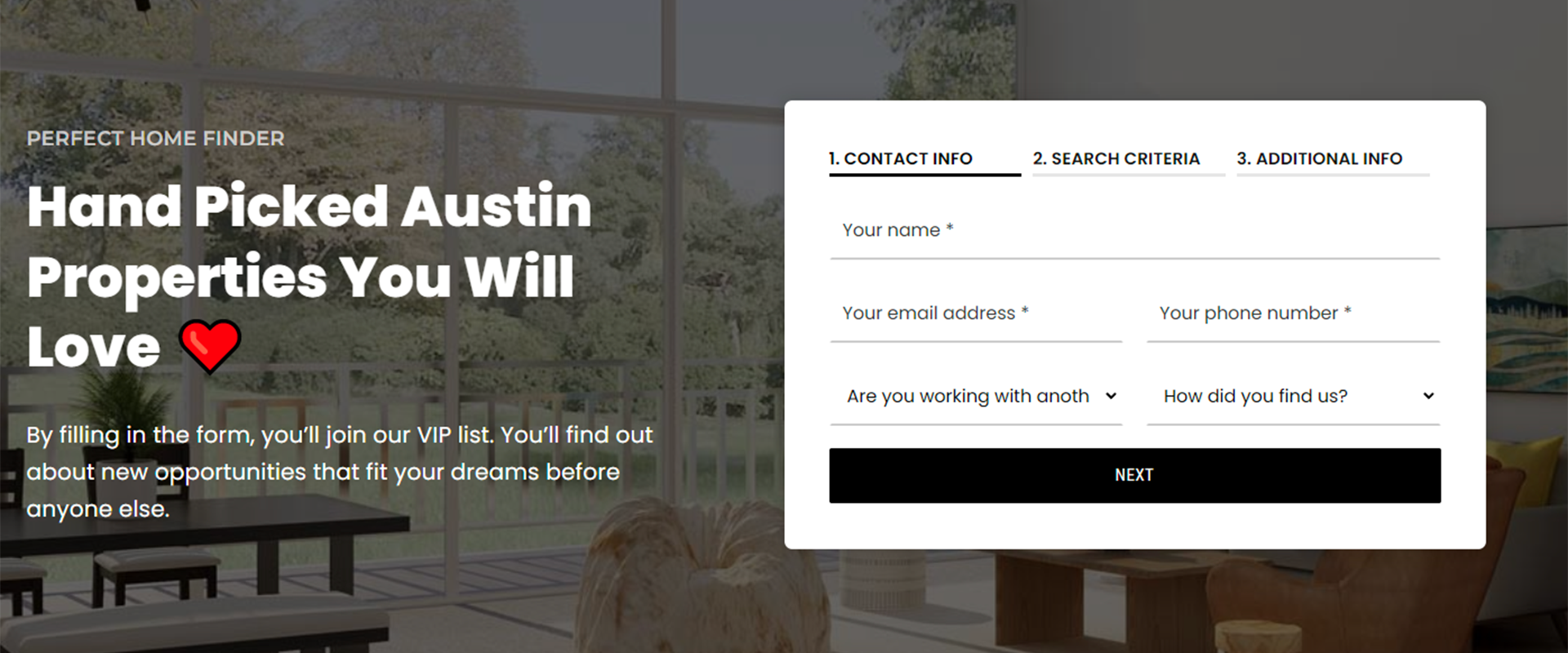 Conclusion
The hope is that our new website will help both our clients with their home buying process, and will help our REALTORS® provide best in class service to their clients.
Interested in becoming a client? Please reach out to us anytime.
Interested in joining our firm? We are hiring!
Have you worked with us before? Please leave us a review! We love our clients and love their feedback.